Bird photography is a different genre of photography in itself. If you are someone who is looking forward to driving into this field of work then you must be doing your research on the matter. In photography, a different type of camera is required for a different type of work.
For example, in the case of cinematography, specific cameras are required. Similarly, high-speed takes, aerial shots, and still photography- all require different cameras.
So, if you are looking for the best camera for bird photography, then you are in luck. We have reviewed some of the best ones in this article. This will save you a lot of time and give you a clear idea about what exactly you should go for.
How Bird Photography Is Different?
Now you might have questions that why you need a camera specifically for bird photography. To answer that, we will draw a scenario to give you a clear idea.
Imagine you have gone out into the wild to take pictures. You will be walking under trees. Now when you are doing that you will notice that the lighting is continuously changing due to the leaves and branches.
So, a normal camera would take a lot of time to adjust to the lighting. The most essential part is to capture a bird in a frame. Birds do not usually stay still for a long time. They are more or less always in motion.
So, to capture a high-speed moving object in a frame, you will require a high shutter speed. Specifically for bird photography, you will need at least a shutter speed of 1/2000 seconds per frame. You will also need to motion-track the object in order to get the best framing.
So, to sum it up, you will require a camera that will be able to motion track objects, have a high shutter speed capacity, and be functional enough to change camera settings according to the lighting. All these are pretty much the must-have features for bird photographers to take perfect pictures of birds in the wild.
7 Best Camera for Bird Photography
Out of the many options available for you in the market, here are the bird photography cameras that are worth the purchase. You will be able to capture all sorts of birds in the perfect frames with these cameras for sure.
1. Sony a7 III ILCE7M3/B Full-Frame Mirrorless Camera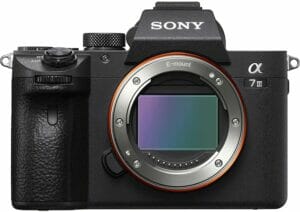 We're sure we don't need to tell you any more about Sony when it comes to making cameras. Sony is one of those brands that are already quite well known for making high-quality DSLR cameras that have great image stabilization. This model lives up to this reputation.
The Sony mirrorless camera is loved particularly by photographers for wildlife photography because of the perfect frames that it allows you to achieve. As Sony equips its cameras with great image stabilization capabilities, there is lesser need to adjust the frames.
As you have to be very still for wildlife photography, a feature like such can come in handy for many photographers. Besides that, the DSLR camera also has an impeccable CMOS sensor.
Capture still frames or videos on this 24.2MP DSLR camera that also has a full-frame image sensor. The readout speed on this model is 1.8X. Because of the high-grade frame sensor and the image quality of the DSLR you can also get great low-light performance.
To make wildlife photography a whole lot easier for you, the camera can be connected to any android or IOS device easily via Bluetooth. You can also swap out lenses according to your desire and needs.
As long as the lens is made by Sony it will for perfectly onto the DSLR. Therefore, you can have different lens options as a backup.
Another thing that we all can appreciate in a wildlife photography DSLR or mirrorless camera is its quiet operation.
This Sony model has a 10 fps silent shutter- a feature that is a must-have when you are trying to capture highly alert aviaries. Even the most subtle noises can frighten these birds and can ruin your entire frame.
Pros
24.2MP camera with a readout speed of 24.2MP
Easy to connect to any device via Bluetooth
Gives great low light performance
10 fps silent shutter
Gives you lens options
Autofocus system for better images
Cons
Does Not have the best color science.
2. Nikon D5300 Digital SLR Camera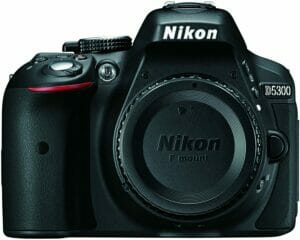 Next on our list is another well-known brand, Nikon! Many award-winning wildlife photography pictures were taken by this one. Capturing just one frame through a remarkable Nikon CMOS sensor camera such as this one can help create an award-winning photograph from your end as well.
So, to begin with, the Nikon camera especially caught our eye because of the 5 frames per second shooting picture. When you are capturing birds with your camera, it is more than normal that they will move around. A 5-frames-per-second camera like this one can help you get the perfect shot.
This Nikon camera also has an iso 100 12800 that you can Expand to 25600. Iso settings are a huge part of bird photography.
Even though nature is beautiful on its own, a little bit of tweaking here and there can turn a picture into a masterpiece. The iso settings will help you darken and lighten the frame as you need.
Besides giving you the perfect shot, this one also has a great camera body. Nikon is much stronger in the sense that it is scratch-resistant. The build is also more durable making it more suitable for photographers on the run.
Built-in Wi-Fi settings in this Nikon model help you to connect to any device very easily, you can also use this to access GPS through the camera. We're sure you won't have a feature like this one in any other hyped DSLR or mirrorless camera.
We would highly suggest getting this Nikon CMOS sensor camera for beginner birders. Cause if you are a photographer who is just getting started, getting clearer pictures will be of much benefit to you.
Pros
Impeccable iso 100 to 12800 that you can expand to 25600
CMOS sensor camera that gives you sharp pictures
5 frames per second
Durable camera body
Built-in Wi-Fi for easier connectivity
Sharper images due to no optical low pass filter
Cons
Battery life is not long-lasting
3. Nikon D7200 DX-format DSLR Body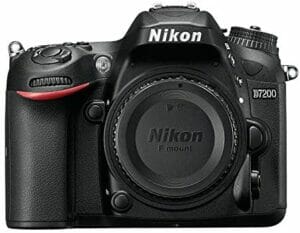 Here come another one of our Nikon Favorites! We suggest this one to beginners who practice bird photography or are looking for a good quality camera to get started on their professional wildlife photography journey.
First comes the camera's 51 autofocus system. This is a great feature to have if you are a beginner or a professional. An autofocus feature in any camera will elevate the picture quality. Therefore, this Nikon birding camera will make your job much easier with its fine autofocus system.
Just like most other Nikon cameras, this one too comes with 6 frames per second feature. The feature, as mentioned before, helps you capture more crisp pictures through your lens.
Operating the Nikon birding bridge camera is also pretty simple. The zoom lens can be easily adjusted as the frames require. Autofocus points are also easily detected.
Although this is one of the more affordable Nikon cameras on the market, it should never be underestimated. The Nikon DSLR has all the features any high-end camera carries. It is 24.2 MP and also has a CMOS sensor. These sensors help you capture the right moment at the right time.
Lastly, we will discuss the iso sensitivity. This one has an iso of 100-25600. Sadly, you cannot expand this iso. But for the price, we still think this is a camera that is worth purchasing.
The many formats that you can select on the model, such as sunset, scene mode, and dawn/dusk modes make this equivalent to any DSLR with an APS-C sensor. Although this Nikon DSLR does not have an APS-C sensor, it can give you image quality that is comparable to that of a camera with one.
Pros
Crisp image quality
51 autofocus system
Autofocus points are easily recognized
Affordable
Comes with CMOS image sensors
Cons
Iso is not expandable
Does not have aps c sensor
4. Canon EOS 5D Mark IV Full Frame Digital SLR Camera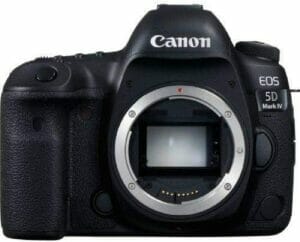 The Canon Mark IV is one of the most popular models that they carry. The camera is well-loved by photographers all around the world. It's not a camera that is solely made for wildlife or bird photography, you can use the model for any kind of situation.
Canon mark iv has a full-frame sensor. A-frame sensor size so vast at a price like this is a deal we would highly suggest that you do not miss. A full-frame sensor combined with the camera's high-quality image stabilization capabilities will give you incomparable image quality.
Out of the many Canon options that we have on our list, we particularly love this one the most when it comes to low-light performance. Full-frame CMOS sensors, with 30.4 megapixels can surely help you out in low-light photography.
Thankfully, the iso range on the DSLR is 100-32000 but if needed you can expand this iso to 50 to-102400 as well. The flexibility of adjusting iso is something you will highly appreciate as a bird photographer.
You can use the Canon EOS 5D mark iv as a webcam as well. Connect the camera to any kind of laptop, windows, or mac, and turn the camera into a high-quality HD webcam for your zoom calls and work. You can also adjust the lens as required when using the camera as a webcam.
You will be able to make these adjustments to the lens or any other feature of the camera using the full-touch LCD screen. These cameras are easy to use and fast as well.
Pros
Iso range expandable to 50-102400
Full frame sensor size
LCD screen lets you make adjustments to the lens and other features
Can be connected to a computer to turn into a webcam
30.4 megapixel with CMOS sensors
Cons
Lots of fakes are sold, so you need to be careful and check the model number before purchasing
5. Panasonic LUMIX FZ1000 4K Camera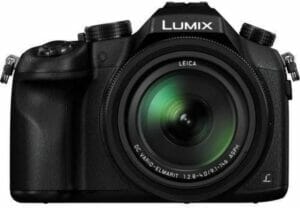 The lens of a camera is a feature that holds a lot of importance. This can truly make or break a camera. When it comes to having a great lens for getting a crystal clear shot no matter how dark it is, Panasonic Lumix FZ1000 is a dependable option. The camera has a Leica DC lens; a kind of lens that is popular for providing bright and sharp images. The Leica lens is 25-400 meters.
With this, you also get a lens stabilizer for the perfect shot. Featuring a 5-axis correction the hybrid optical image stabilizer can give you video and images that are not at all blurry.
Besides that, this camera also has some remarkable video capabilities. Use the camera with the autofocus feature to get video recording in 4K. Having an autofocus system gives you a more stable and pristine shot.
The 20.1-megapixel camera also has a MOS sensor. This has been proved to improve the background defocus effect for pictures with a more professional finish.
A minimum focusing distance of 3cm helps you get extra close-up slots that are not fuzzy. Use this feature to capture smaller birds and their habitat in great resolution.
Connect your phone to the camera using Bluetooth or Wi-Fi to use the Panasonic app on your phone as a remote. You can control most of the features through your phone this way.
Pros
Leica DC lens with a range of 25 to 400 meter
Added lens stabilizers
Has MOS sensor
Connect the Panasonic app on your phone with the camera to use as a remote
Minimum focusing distance of 3cm
Get the perfect shot with the zoom lens, great low light performance, and sharp sensors
Cons
Only 20.1 MP
the lens is harder to replace
6. Canon EOS 7D Mark II Digital SLR Camera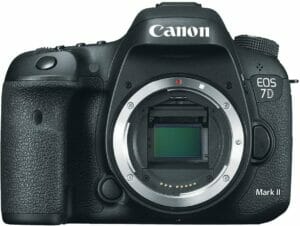 Cameras from Canon rarely disappoint. Because Canon is quite a well-loved brand by any wildlife photographer, these Canon 7D mark ii cameras are the most reliable cameras to get. If, as a user, you are confused about what kinds of cameras and lenses to get, this is a brand you can trust on.
A common statement that any user will make about the Canon 7D mark ii mirrorless digital camera is that is it quite similar to the Canon EOS 1d x. While these cameras do have similarities in the sensor and the telephoto lens, the Canon EOS 1d x is actually quite different from the Canon EOS 7D Mark ii.
So, if photographers want to trade Canon EOS 1d x cameras with the Canon mark ii cameras, we would highly discourage that.
Firstly, the Canon mark ii has a dual pixel CMOS sensor. A dual-sensor will enable you to use these cameras as camcorders. As the cameras are more stable and smoother when it comes to shooting videos, mark ii is a must-have for bird photographers.
Thanks to the super-telephoto lenses and high-speed sensor, you can catch a bird on the flight in these cameras without worrying about the video being blurry.
These Canon cameras are 20.2 MP with included CMOS sensors. With a continuous shooting speed of 10 fps, you will be able to get great shots of the fastest birds.
Pros
High-speed Canon sensor
Great for bird photographers who want to catch birds flying on the video
Super telephoto lenses allow you to get clearer images no matter the distance
20.2 MP cameras with included CMOS sensor
10fps shooting speed for capturing fast and fidgety birds
7. Fujifilm X-T4 Mirrorless Camera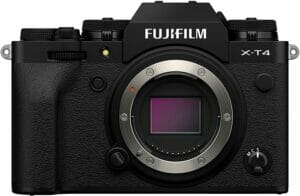 Last on our long list of cameras is this Fujifilm X-T4. These cameras are quite underrated if you ask us. Try the Fujifilm X-T4 out for yourself and you will know exactly what we are talking about.
When taking pictures in a jungle or in the wild, you might not always have a physical stabilizer like a gimbal with you. A lot of the time you will find yourself on the run. That is why this is the best bird photography camera when it comes to stabilization.
Thanks to the 5-axis in-body image stabilization you can capture pictures and even video on the run without worrying about them being blurry. Even if you are running with these cameras in your hand, you will get clear and crisp images. Fujifilm provides 6.5 stops for image stabilization.
Besides that, these cameras are also known for their high-speed shutter. The camera has a rating of 15 frames per second. For better professional photography, you can combine this with a larger battery that can support 600 frames per second.
With this upgrade, you will get images that will satisfy you and the viewer as well. Being sure that your camera is taking good quality pictures without needing many adjustments gives you incomparable peace of mind.
The large LCD screen allows you to easily adjust the main menu layout, brightness, and all sorts of customizations.
Pros
15 frames per second speed that can be upgraded to 600
0.5 stabilization stops
5 axis image stabilization for taking clear images even when on the run
Bright and clear Touchscreen LCD for ease of use
What to Look for Before You Select a Camera For Birding
While buying a camera, there are a couple of things that should not be overlooked. Especially if you are making the purchase for a specific purpose. Know them to get yourself the best bird photography camera.
Auto Focus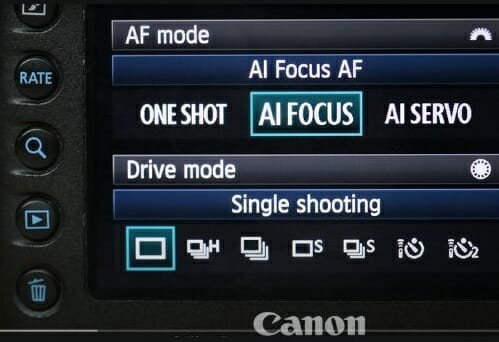 While you are in the wild taking pictures of birds, you might not be able to keep your camera steady even if you get it will be very lucky. As a matter of fact, in most cases, you will not be able to get a steady shot.
Birds will not stay still just for you to take pictures of them as a model. They will move around and even fly away if it pleases them. Therefore, you cannot depend on luck to take a picture.
That is why you need to go for cameras that will focus on the object automatically even if it is moving. Sometimes you might not be able to adjust the camera setting in an instant, in that case, this function comes in very handy in bird photography.
Auto Shutter Speed
Lighting plays a big role in bird photography. In the wild, the lighting is constantly changing. You might need to go to a forest, the sky might get cloudy, and there can be many reasons.
But these should not be an obstacle for your photography. If there is an auto shutter speed sensor in the camera then the camera will automatically adjust to the lighting for a very short period.
The auto shutter speed sensor will also allow you to take a picture of the bird that suddenly took flight. The camera will track the bird and take a clear picture. If the camera does not have an auto shutter speed sensor then there is a very high possibility that your picture will be blurry.
Easy Camera Adjustments
Although the features mentioned above are very attractive, sometimes you might feel the need to adjust the camera setting according to your preference.
Many professional bird photographers like this. It helps them to break the rules and do something out of the box. This is the feature that helps them to take pictures that are considered to be masterpieces.
The auto shutter sensor and autofocus will help a lot. But to be honest even an amateur with basic photography skills can take pictures like that. All they need to do is keep the frame right and apply basic photography knowledge.
What will make you exceptional is when you put a bit of personal touch or in other words innovative ideas when taking the pictures.
Shutter Speed Capacity
You remember a few years back while taking a picture people used to be very still. Even today we take pictures while being relatively still. This is because if we move, the picture becomes blurry.
Now, this is not a necessity anymore because of the shutter speed of the camera. Earlier the camera was not this advanced. Therefore, you had to be very still while taking a picture.
Now the camera has a shutter speed higher than ever. Even on our phones, we take pictures while moving yet the picture comes out clear.
Situations like this are similar to bird photography, but the only difference is birds more or less always are on the move so the camera shutter speed capacity needs to be extremely high compared to normal DSLR cameras.
The most commonly used DSLR camera has a shutter speed capacity of 30 frames per second. It is because we usually don't take pictures moving at high speed.
However, in the case of bird photography, it is very different, the camera needs to have at least 1/1000 frames per second to capture an appropriate image of a flying bird.
How to Take Good Pictures of Birds?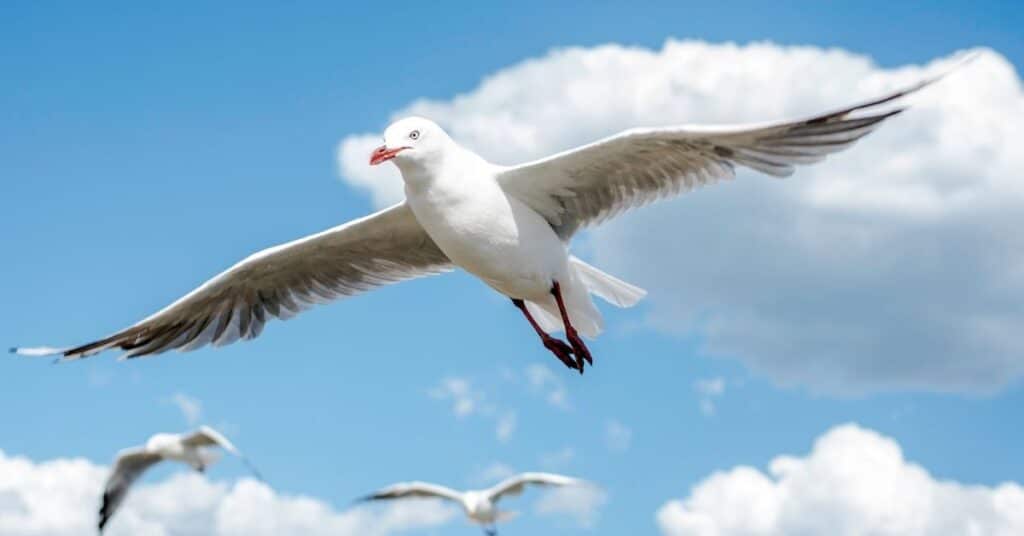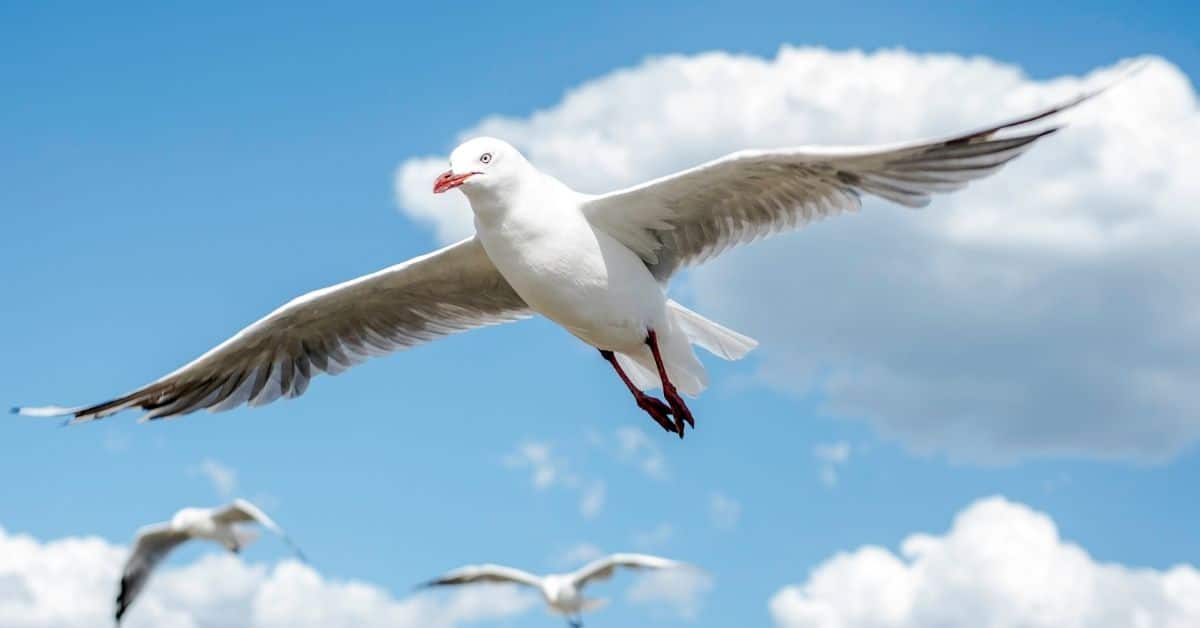 As easy as it sounds taking a good picture of a bird can be very troublesome. There are a lot of technics and things that should keep in check
It is very important to find the right place. If you are looking for a bird that can only be found in trees then you should go inside the forest rather than waiting for it in some open space.
Once you have found the right place, you should make sure that your presence is not bothering the birds in any way. If it does then you might not get genuine activities of the wildlife.
Make sure you are properly geared. To elaborate, ensure that you have the right camera and other equipment. The birds are fast reactors. If you delay due to a technical problem you might miss the opportunity to take the perfect snap.
Adjust your camera setting. If you are sure that the picture can be taken using manual adjustments then it is fine. However, if the environment calls for an auto sensor to do the trick then don't shy away from that alternative.
The ISO and the shutter speed adjustments are the most important settings in a camera. You should modify these two properly as soon as you reach the shot.
Here is a list of a few top-class tripod heads for bird photography.
Frequently Asked Questions
How many megapixels do I need for bird photography?
The megapixel completely depends on the type of picture you want to take. While a lower megapixel can also do the trick. But it is always wise to go for a higher megapixel.
With a higher megapixel, you will be able to take high-resolution pictures which later can be cropped or adjusted easily according to your needs. You go for at least 42 mp or more.
What is a good shutter speed for birds?
If you want a camera that is good enough for bird photography then go for a camera that can go to 1/1000 frames per second. However, if you want something which will not disappoint, then go for something which can go up to at least 1/2500 frames per second or more.
How do I take sharp pictures of birds?
So, in the order for you to take a sharp picture of a bird. You need to first adjust the shutter speed to at least 1/1000 frames per second or more.
Then make sure the background is good. The color of the background should make the bird look more vibrant and eye-catching. Try to keep the camera focused on the eye of the bird.
Does ISO affect sharpness?
Well, let's say that there is very little light around you, then you will have difficulty seeing.
Similarly, imagine there is a lot of light around you, then you will see things too bright and not be able to understand the natural color of the objects. The thing that makes an image look sharp is the proper projection of light.
ISO adjusts the light sensitivity of the camera, so if it is too high, then the image will not be sharp and vice versa.
How do you approach a bird?
Birds and animals can be tricky to approach, especially if they are in the wild. Make sure you don't do something that will be projected as a threat to them. Approach as slowly as possible and try your level best to blend with the environment.
Final Words
Bird photography is a tough job. So, choosing the best camera for such a purpose is very crucial. Hence, get the very best one for yourself and make sure you don't miss the opportunity of capturing a rare bird in a perfect frame just because of an inefficient camera.